Maybe you're wondering if NOW is a good time to buy in Calgary?
You have a steady job, and your downpayment is ready, but the recent headlines about an impending real estate crash in Canada, the quickly rising interest rates, and the fear that if you buy at the peak, your friends and family will LAUGH at you, has you rethinking your timing…
But you also know that you've been ready for a while now, and if you don't act now you may never act - and be doomed to rent the rest of your life, never having a space of your own, STILL having to deal with the 30% increase in rent, and that loud neighbour upstairs that plays Rockband til 2 am every morning… seriously it's 2022.
---
You can get educated TODAY on WHAT'S actually happening in the real estate market, both the risks and the opportunities, so you can avoid the most common pitfalls, and choose for yourself what's right for your family.
Or
You can continue to rent, tell yourself you're going to 'time the market' like this guy in my YouTube comments, or maybe even just finally decide to become a digital nomad and live that Van Life.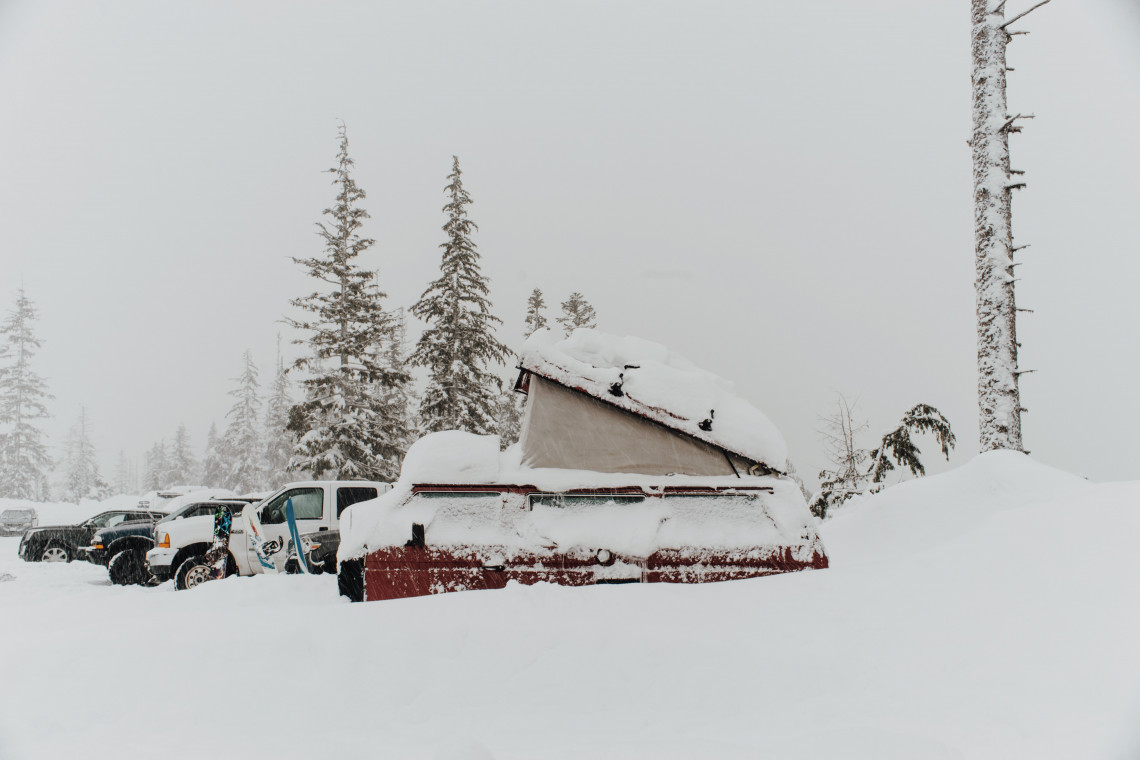 Don't forget about winter...
How We Got Here
To understand what the best path for YOU is - you need to know WHY it's so important to ask this question right now.
Depending on how closely you've followed the news, the real estate market, or the bank of Canada announcements - you might be a little out of touch with what's happening on the ground - as things are changing quickly, so if you are considering buying a home, you need to know HOW we've arrived here.
Just 5-6 months ago, home prices across Canada were breaking records, rising quickly, with double-digit gains in almost all markets. Calgary was no different, breaking records for sales activity and all-time highs in property values…
But the rising cost of home values was spilling over into the rental markets as well, meaning anyone that needed a place to call home was facing higher costs. To make matters worse, the Bank Of Canada's low-interest rates which were used to stimulate activity and incentivize people to take on debt over the last few years, was now causing other, let's call them imbalances' in the economy. The price of nearly everything went up. Interruptions in supply chains made it hard to even get the goods that we were all so excited to buy with all the nearly-free money. All of that demand with not enough supply has led us to Inflation running at 40-year highs…
To combat this, the bank of Canada has aggressively raised interest rates from 0.25% at the start of the year, to 3.25% just 9 months later… and if you're considering buying a home in Canada right now, this WILL affect you in 2 ways…
You'll be buying real estate near all-time highs…. AND…

The cost to borrow money to buy that home has recently gotten a lot more expensive!
These rate changes are starting to have an impact on home values, causing news articles to release headlines like this "Canadian home prices could fall 30%" or even 'Enormous' correction coming to the real estate market.
Based on all of this, you may think that now is NOT a good time to buy a home in Calgary… but before you come to that conclusion you NEED to consider just 3 arguments.
1. Not Part of those 'Doomsday' Articles
The first is that when we hear doomsday articles about the Canadian real estate market, they're not actually speaking about Calgary..., they're talking about Vancouver and Toronto. Why? Because those two markets ARE the Canadian real estate market. Those 2 markets have had an insane run in rising property values fuelled by pre-construction condos, low-interest rates, speculative investors, low inventory, and high demand.
Calgary on the other hand, apart from a brief run-up in property values over late winter and early spring, has experienced ONLY a 30% increase in property values since 2007! That's only 2% per year on average - not EVEN keeping pace with wage inflation.
So if you are moving from out of province, or even moving in from out of Canada, Calgary is such an attractive place to invest. There are even articles like this one (point) that show that although there are some extreme price adjustments happening in some communities in SOME major markets, Calgary is bucking that trend, along with some of the prairie provinces…
2. Most Affordable City on Earth
Secondly, at a time when everything, everywhere seems to be getting soooo much more expensive, it's important to note that Calgary is consistently being voted one of the most AFFORDABLE cities to live on earth, AND, one of the BEST.
That's right - when you factor in health care, cost of living, housing, safety, etc., etc. Calgary is one of the best places to raise your family.
Economically there is GOOD reason to consider moving to and buying in Calgary. We enjoy the highest household median income of any major city… AND Alberta is set to lead the Canadian economy in 2023.
3. Sunniest City in Canada
That doesn't mean that there aren't drawbacks…. Yes we have 4 seasons here, and living near the Rockies means we can get some extreme changes in weather - it's definitely not for everyone, and geographically, we're even a bit isolated.
But that also means we get to enjoy being the sunniest major city in Canada, with awesome outdoor living like amazing skiing and snowboarding in the winter and hiking in the summer, and world-class tourist destinations like Banff and Lake Louise - just a short drive away.
Despite these factors, Calgary has still seen some softening in prices since spring meaning, there is a bit of discount seen on some properties. But whether or not NOW is the time IN particular for YOU to buy in Calgary depends on whether or not you fall into 1 of 3 categories:
If you're an investor - and you're looking to buy and flip - now might not be the time, better prices could be coming up in mid-2023. Keep in mind though - There are DEALS in EVERY market - but you need to really know the numbers, know the community, and understand what people are looking for.

If you're a first-time home buyer - AND you can comfortably afford the payments - and you plan to live in the home for 4-5 years or even more - NOW could be the perfect time for you. Especially if you've still got a pre-approval BELOW current rates offered by the banks.

If you're new to Canada, buying now could be a great way to build your credit, build equity, and own an asset that has made more average joes millionaires than any other commodity, but once again - only if you plan to hold the property for some time.
This downturn is built different. The economy is still strong, personal income is on the rise, labour markets are tight, and housing inventory is LOW. Canadians have also accumulated savings - allowing them to better weather any storm, and our government has extremely high immigration targets.
...
Why not just wait and TIME the market, and buy a home next year at a steal? Well, IF you decide that's the right strategy for you, you're going to want to subscribe to our email list so you can stay well informed! Message us at [email protected] to be added to the list!